Nitrogen Insights Monitor
We clarify the nitrogen crisis with the aid of the NIM.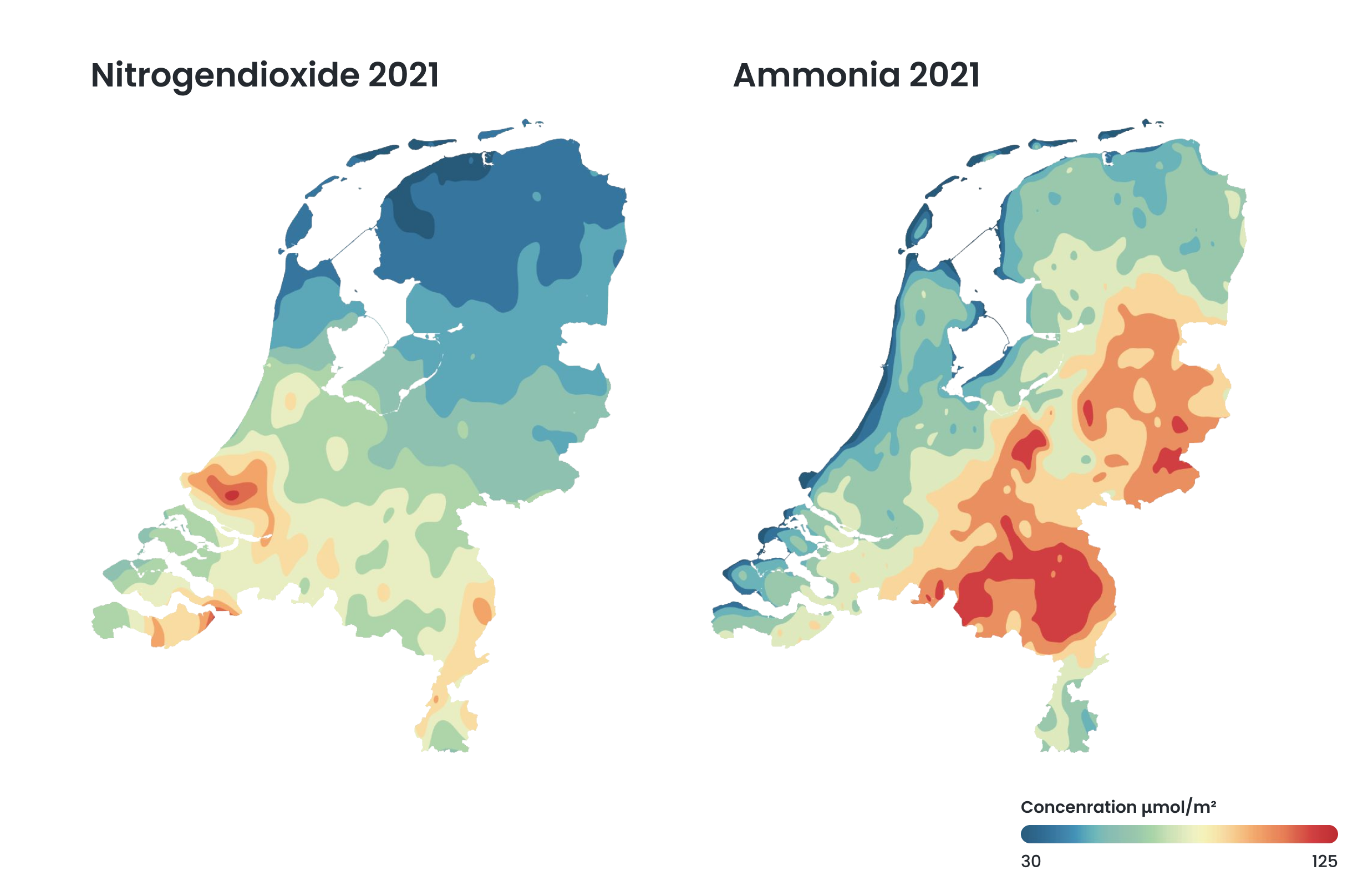 Monitoring nitrogen crisis
There is one commonly recurring question right now. "Are the farmers right?" This is a tricky question to provide a simple answer to because you will be generalising the picture. This is why verifiable measuring data, such as an up-to-date nitrogen map, forms the basis of what we do at Caeli first and foremost. This enables everyone to know their current status and together we can work towards a cleaner world.
Nitrogen Insights Monitor
Air quality data and climate data in dense urban areas are very limited in real time and proper insights into local pollution sources are not available. Caeli provides the solution. With our Nitrogen Insights Monitor we can gladly map your nitrogen. This can be done via a custom dashboard or by creating a nitrogen map.