Create a healthier environment for your community
Globally and locally, our Air Quality Monitor keeps an eye on air quality. To help make informed decisions about how to protect the air we breathe.
We provide you with our data in all possible formats. CSV and TIFF files to get started right away.
You will receive a report with explanation of our findings. Including maps and graphs for the right insights.
Access your data anytime, anywhere. Your own online dashboard, with your own data.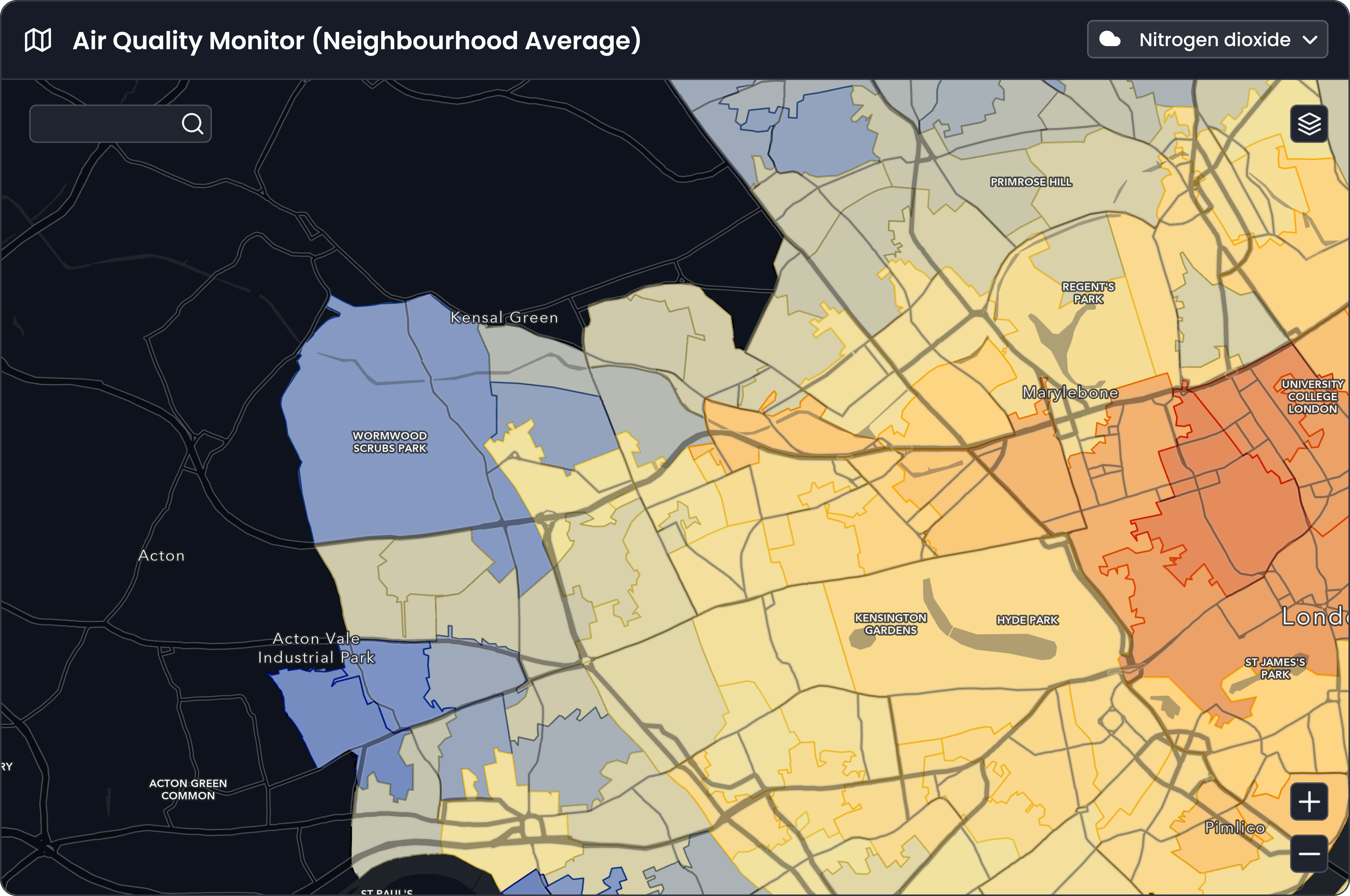 Insights on a local level
By utilizing satellite data, we can gather a broad overview of the area. Meanwhile, ground-reference measuring stations provide more detailed and precise measurements at a local level. By combining these two sources of data, we can get a comprehensive understanding of the area.
Improving air quality for community health
Identify areas where action needs to be taken to improve the air quality for the health and well-being of residents. This can lead to a stronger and more vibrant community, as people are able to live, work, and play in a safe and healthy environment.
Monitoring the WHO guideline values
Our air quality monitor allows you to closely follow the WHO guidelines for emissions. This is crucial for ensuring the health and safety of your community, as the WHO has established strict standards for air pollution levels to protect public health.