Maximize carbon reduction and minimize risks
Reduce your carbon footprint and stay ahead of environmental risks. Our Carbon Emission Monitor helps you optimize sustainability and reduce risks.
We provide you with our data in CSV and TIFF formats to get started right away.
Access your data anytime, anywhere. Your own online dashboard, filled with maps and charts.
Receive a report with explanation of our findings. Including maps and graphs for the right insights.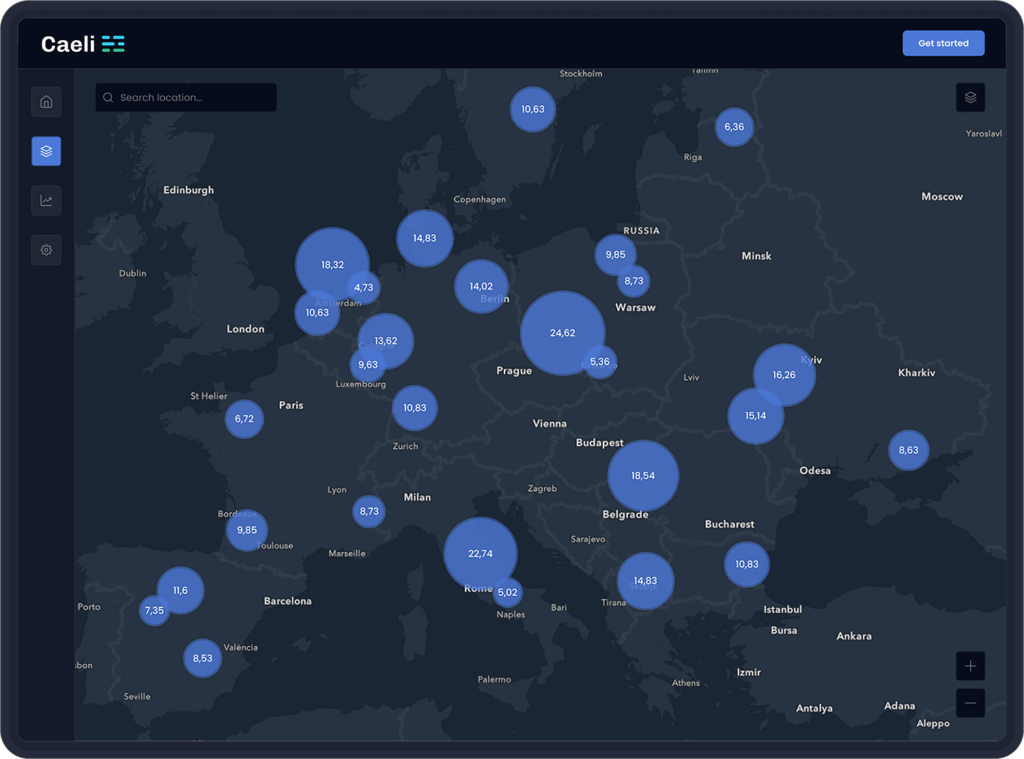 Powering sustainable investments with data
Gain insight into emissions from individual assets, such as power plants, coal mines, and steel factories. Our monitoring and mapping solutions provide essential data for sustainable decision-making.
Quarterly carbon emission monitoring
With the most up-to-date data, including the last quarter, you can easily report progress and identify areas for improvement to support your company's sustainable progress.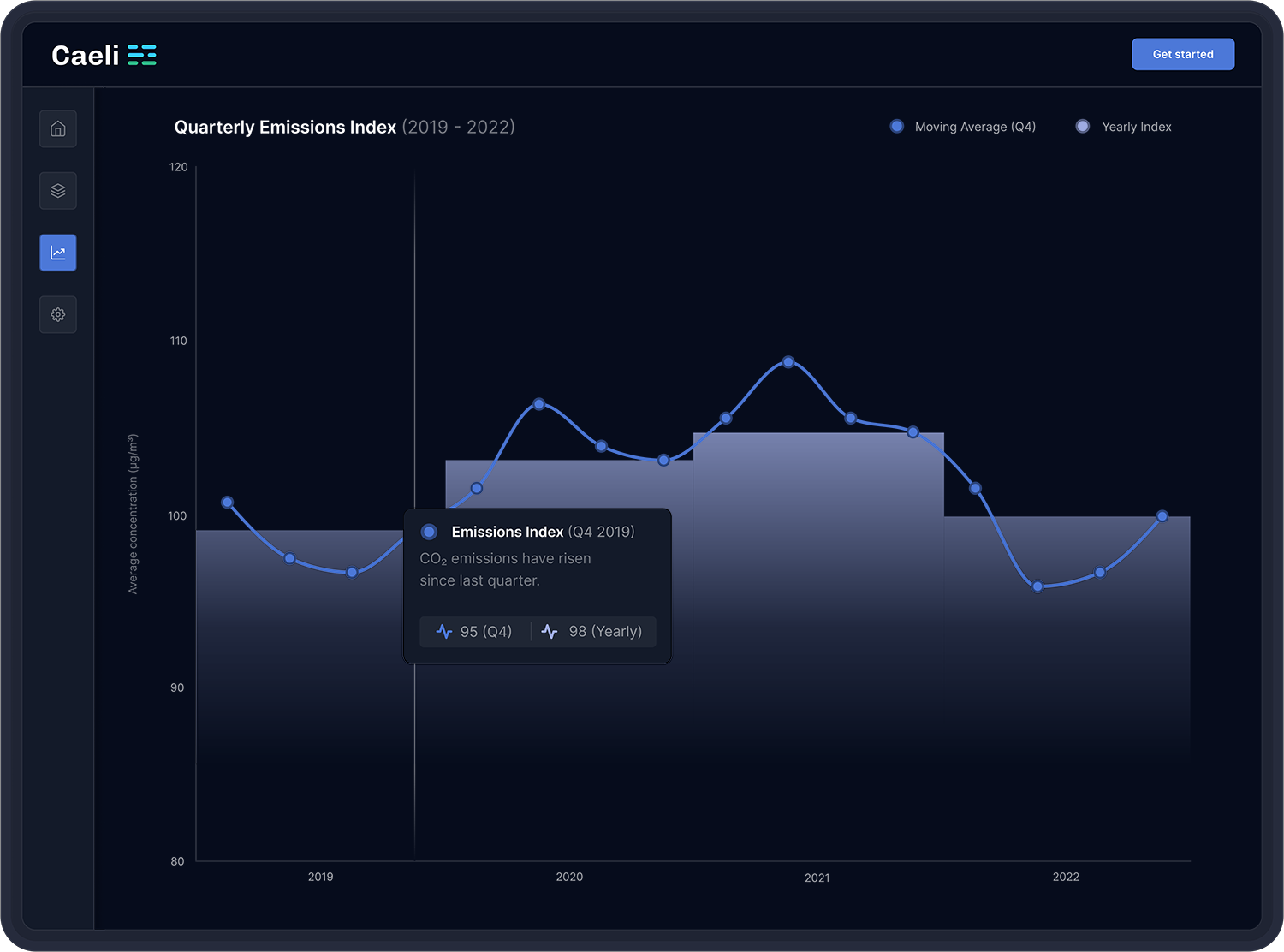 Interested in our Carbon Emission Monitor? Fill in our contact form and our team will contact you shortly.