Does air quality in your own zip code also really matter to you? We can help to find out exactly how your neighbourhood is performing.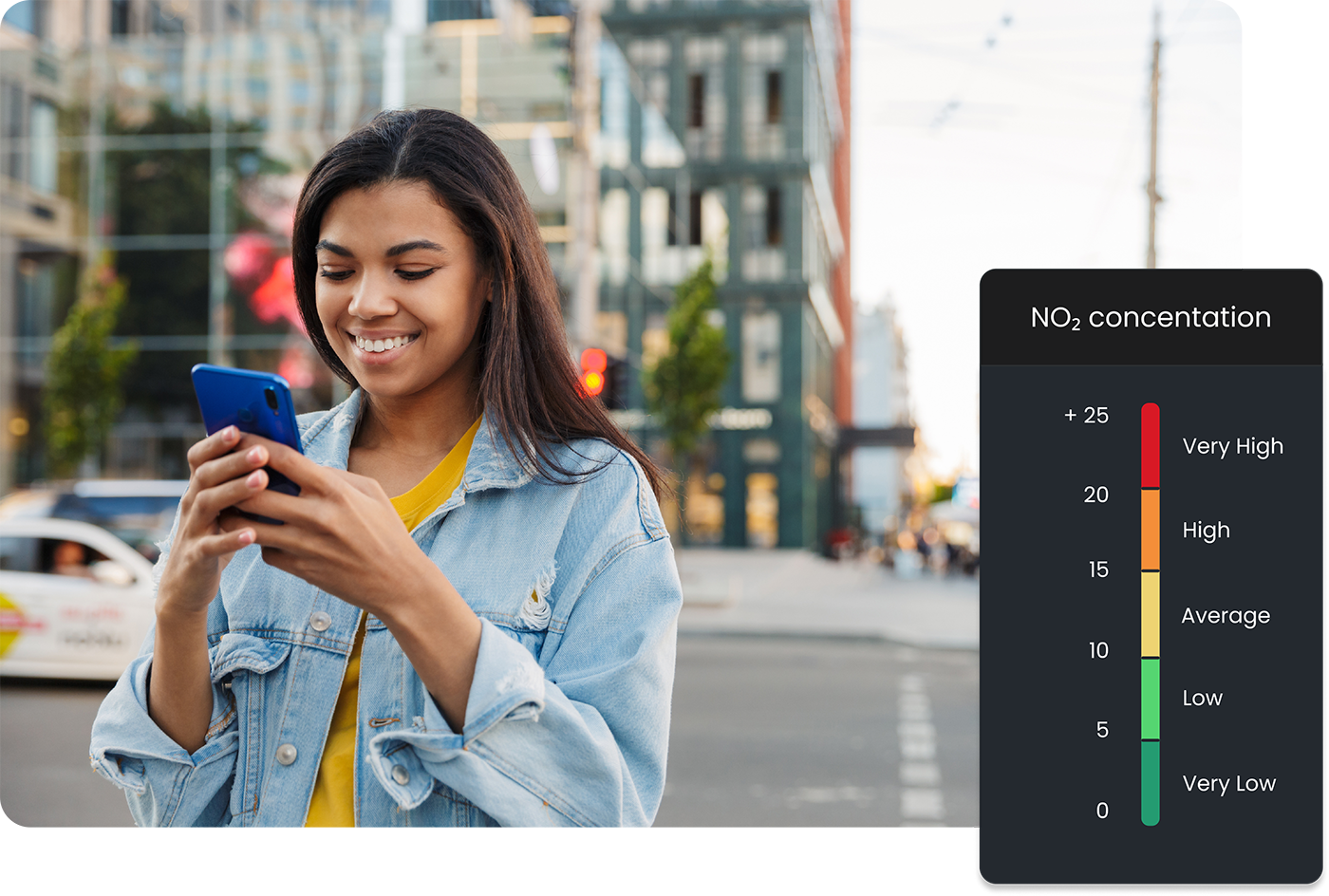 Green spaces, industry and the type of buildings in a neighbourhood all influence your lung health. Interested to see how clean the air is in your zip code? Please contact us for further information.
Seeking out a healthy living environment
Increasingly, people are opting for a healthy living environment when they move house. Air quality can have a major impact on your health. So, just how healthy is the area where you live? Get in touch with us and we will be happy to reveal it to you.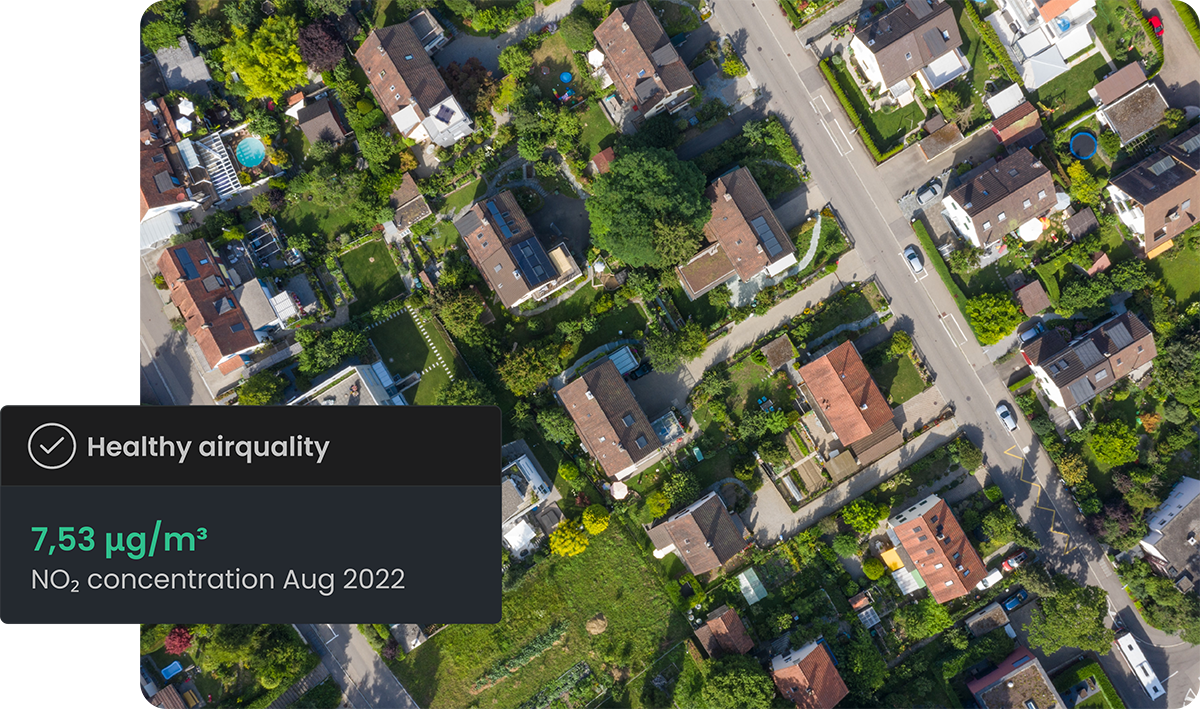 The satellites orbit the Earth and collect gas data every day, making it possible to monitor gas concentrations anywhere in the world.
Our user-friendly dashboards provide new insights, allowing you to see which measures you can take to make your business more sustainable.
Our uniquely developed algorithms make data from various satellites accessible, providing you with an accurate picture of gas concentrations in each area.
Interested in learning more about what Caeli can do for you? Fill out our contact form and our team will get in touch with you shortly.