Does air quality in your own zip code also really matter to you? We can help to find out exactly how your neighbourhood is performing.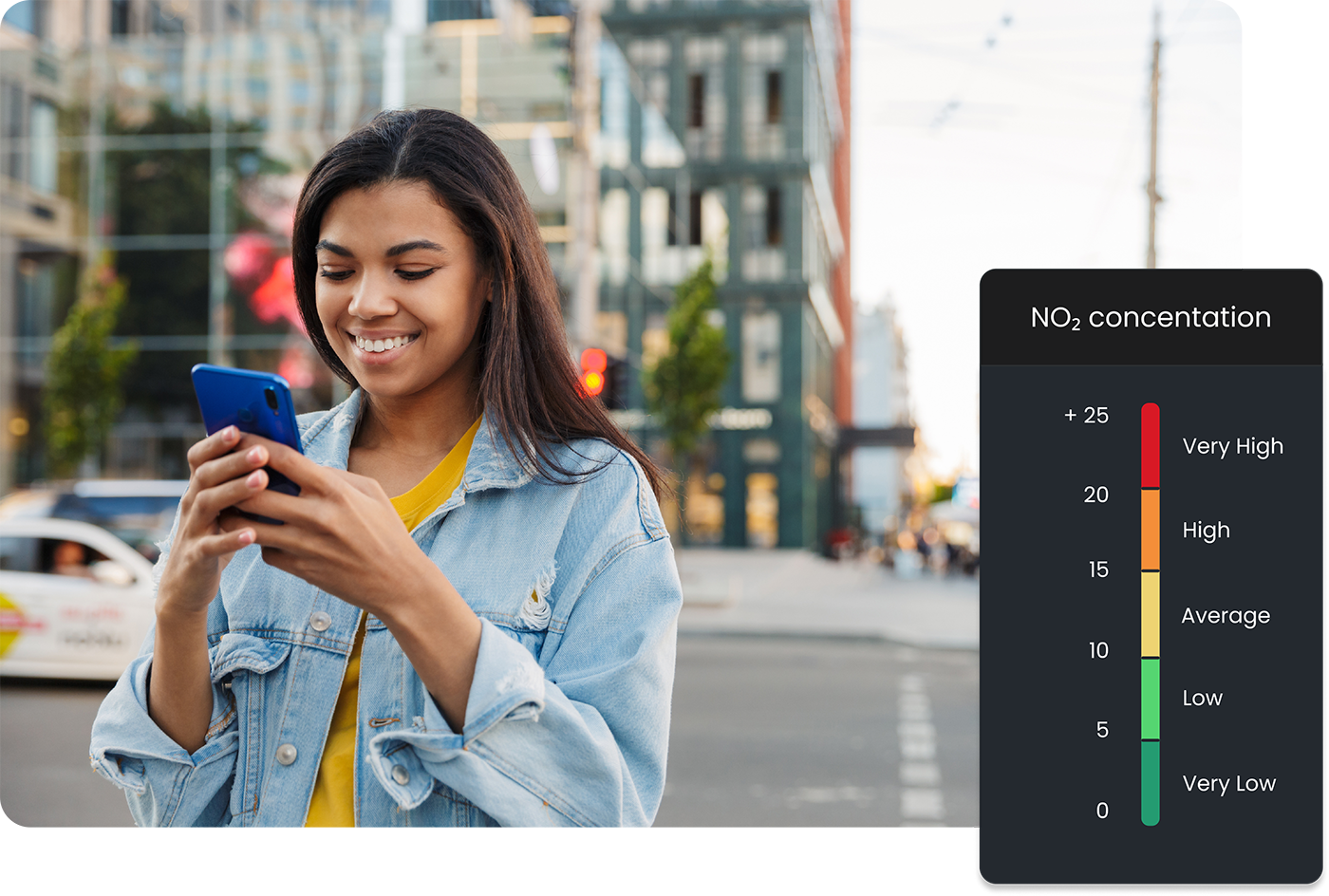 Air quality in precise focus
Green spaces, industry and the type of buildings in a neighbourhood all influence your lung health. Interested to see how clean the air is in your zip code? Please contact us for further information.
Seeking out a healthy living environment
Increasingly, people are opting for a healthy living environment when they move house. Air quality can have a major impact on your health. So, just how healthy is the area where you live? Get in touch with us and we will be happy to reveal it to you.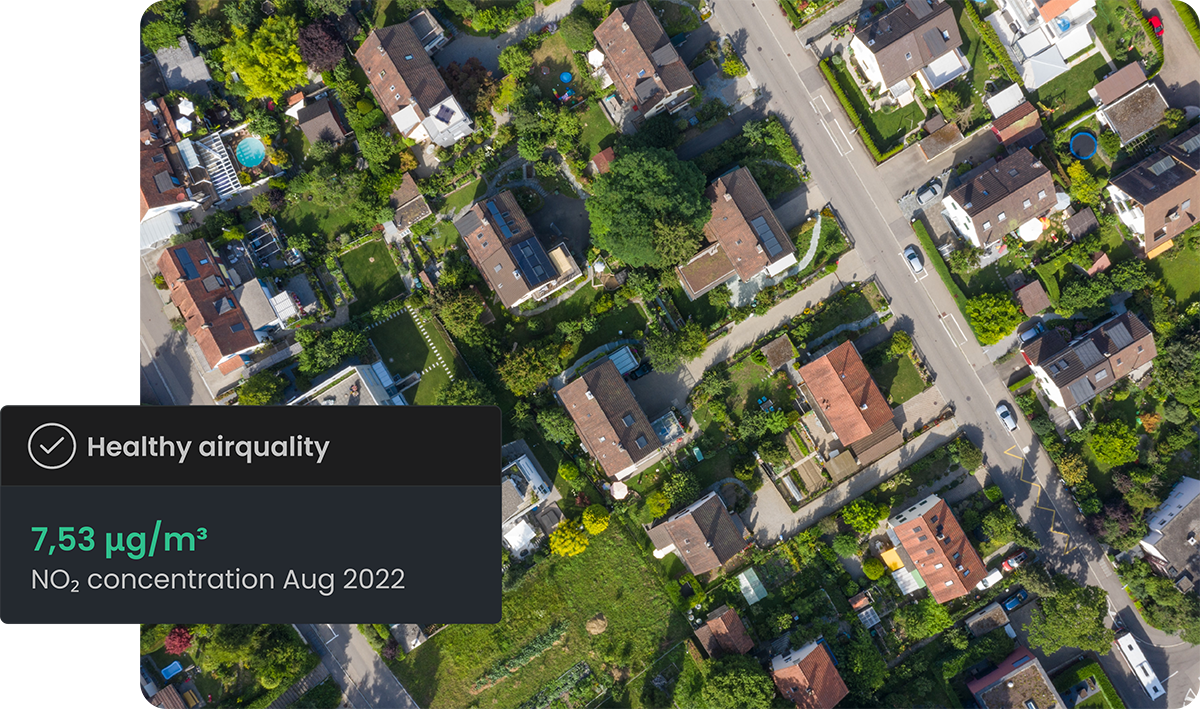 The satellites rotate in their own orbit around the globe and with our exceptional calculation method we can zoom in with high resolution worldwide. We process this real-time data in a handy dashboard so you are able to monitor gases across the globe.
Using various satellites and with the aid of our uniquely devised algorithms all data is made transparent. This way you know precisely which gases, in which concentration, are present in which region and obtain a fair picture of the world.
Because official ground stations are fixed to the ground, data is limited. In contrast, a satellite is in motion, which enables accurate data to be collected from across the globe. With our innovative AI, as a deep tech company, we are able to reveal this data.
Our dashboards are user-friendly. Not only can they be used for new insights but can also serve as an additional tool if you already use existing datasets. This provides you with a complete picture of which measures you can take when making your company more sustainable.