We map all satellite data for you. For example, an accurate nitrogen map of the Netherlands so you know exactly where you stand.
Providing transparency about the nitrogen crisis
In light of the ongoing nitrogen crisis, it's crucial to have a clear understanding of how much nitrogen your business emits. We offer assistance in making this information transparent, providing you with the tools to reduce your nitrogen footprint and mitigate the associated environmental impact.
Biodiversity central to nitrogen approach
Reducing livestock production is the primary method to decrease ammonia emissions, which are the largest contributor to nitrogen pollution. Nitrogen emissions from transportation and exportation of goods also have a significant impact on biodiversity worldwide.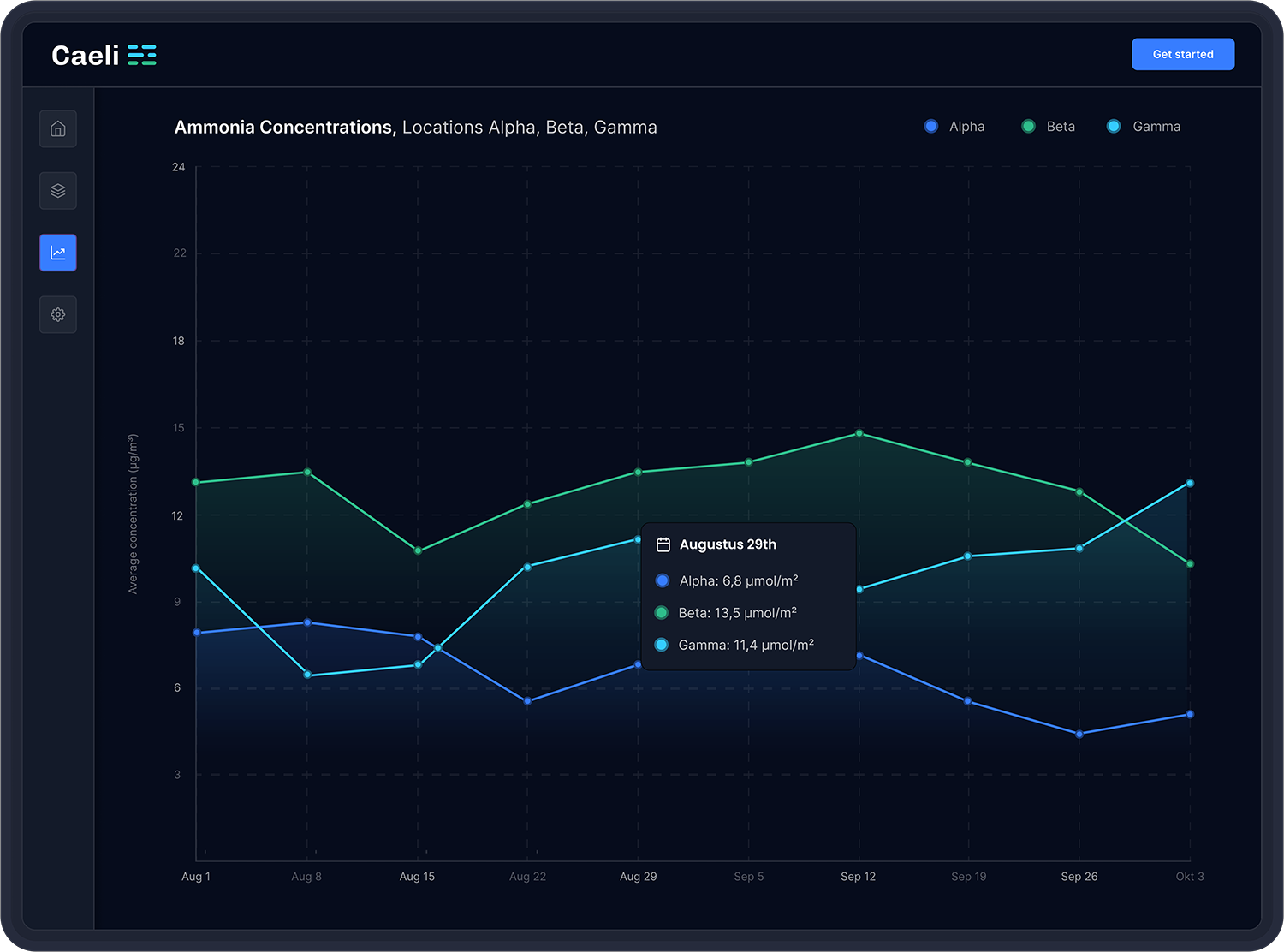 The satellites orbit the Earth and collect gas data every day, making it possible to monitor gas concentrations anywhere in the world.
Our user-friendly dashboards provide new insights, allowing you to see which measures you can take to make your business more sustainable.
Our uniquely developed algorithms make data from various satellites accessible, providing you with an accurate picture of gas concentrations in each area.
Interested in learning more about what Caeli can do for you? Fill out our contact form and our team will get in touch with you shortly.